Welcome to Getting The Gig, a career series where we meet culture pioneers on how they landed their dream job.
"If I stopped selling today, I would still be creating and that's what's important."
If there were to be any kind of takeaway from reading this iteration of Getting The Gig, we hope it's a glimpse into the incredible psyche of humble design powerhouse that is Roman Jody. The designer built his own fashion brand, called Jody Just, from scratch, the debauchery and rebellion of the "Jodyverse" from the kinky underbelly of a New York City nightclub in 2016.
From there, Jody Just has been inextricably linked to musical subcultures in both ethos and physical collections. Jody's streetwear apparel has captured the attention of music sensations around the world and you'll find her custom fits (which include cult-status cowboy hats printed with barbed wire) on the likes of Post Malone, Nooky , Triple One, Blessed, Huskii, Chillinit, 24KaratKev , Kid Laroi and Vanessa Hudgens to name a few. Over the past two years, the Sydney-born designer has also created two collections in their own right; Candy Flip fell as an unabashed start and homage to party culture in 2021 and Heart Inside Out is its latest – a kinesthetic ode to the interconnectedness of opposing forces like the dichotomies of love and pain.
It's also in his latest collection that Sydney new wave and post-punk band Johnny Hunter, a frequent collaborator and Jody's muse, is featured as a printed design on a white shirt, one of the band's regular stage pieces. . He's even collaborated with digital art pioneer Serwah Attafuah on several pieces of art that appear as t-shirt graphics, art prints, and an NFT.
It's all pretty impressive and not without an unconditional value ethic, which Jody describes as always "over the top", as he reflects on his childhood in suburban Sydney. It was here, during his early high school years, that the founder of Jody Just first became interested in fashion.
"Becoming more aware of the cultural significance of certain brands and products aligned with who I was at the time," he says.
"I went to college wanting to graduate with the ability to work across disciplines because I never felt like I fit in a box."
However, Jody says pursuing fashion and design during her college years always came with a touch of stigma.
"It can be hard not to do things without the concept of what you think you should be doing based on the opinions of others like teachers, parents, or friends, for example. For a long time I thought I had to do a very corporate job to be successful or at least be seen as such, which I don't.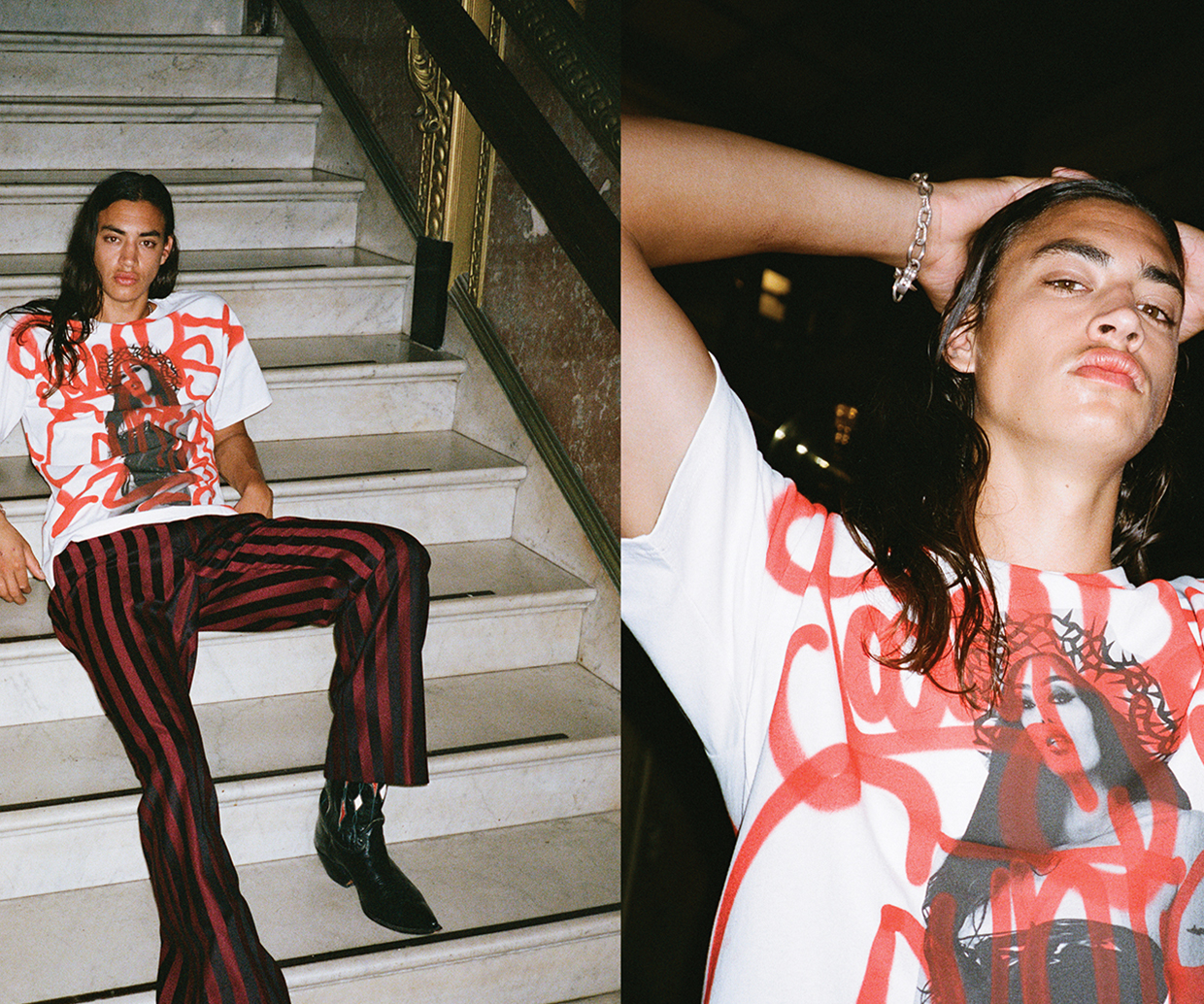 Jody joined the ranks of renowned Parsons alumni like Marc Jacobs, Tom Ford and Anna Sui when he enrolled at the New School For Design in New York. While the plan was to get an arts degree, he instead got a business degree in strategic design, a way of thinking about design that applies management and social sciences so businesses and organizations can meet challenges. economic, environmental and social issues of the 21st century.
"It was very intense but very rewarding," says Jody.
"I became the person I am now and it changed the way I see the world and myself in it. Also, being so overloaded with schoolwork while trying to have a social life prepared me to run my own business now.
Studying abroad was always on the cards for Jody, as it was for many Australian students before COVID-19. He mentions feeling "disconnected from reality and taking an uncertain path" before graduating from high school.
"Leaving gave me the freedom to physically and mentally distance myself from adapting to a mold and discovering another world."
When it comes to shaping a career in fashion in the United States, Jody notes a big difference in product accessibility, cost and catalog. He feels Australia is so remote from the rest of the world and as consumers "we suffer from it".
"In most cases, as a student, being a foreigner is a disadvantage because you can't get paid for most of the work you do and to work you have to go through a lot of steps," he says.
But there are also creative benefits, the most notable being Jody's unique mental encyclopedia that was shaped growing up in Australia and the simple fact that he was several steps out of his comfort zone.
"When you leave your home in pursuit of your passion, there's a mindset that goes with it, it's a constant reminder to put in the effort and make the most of it."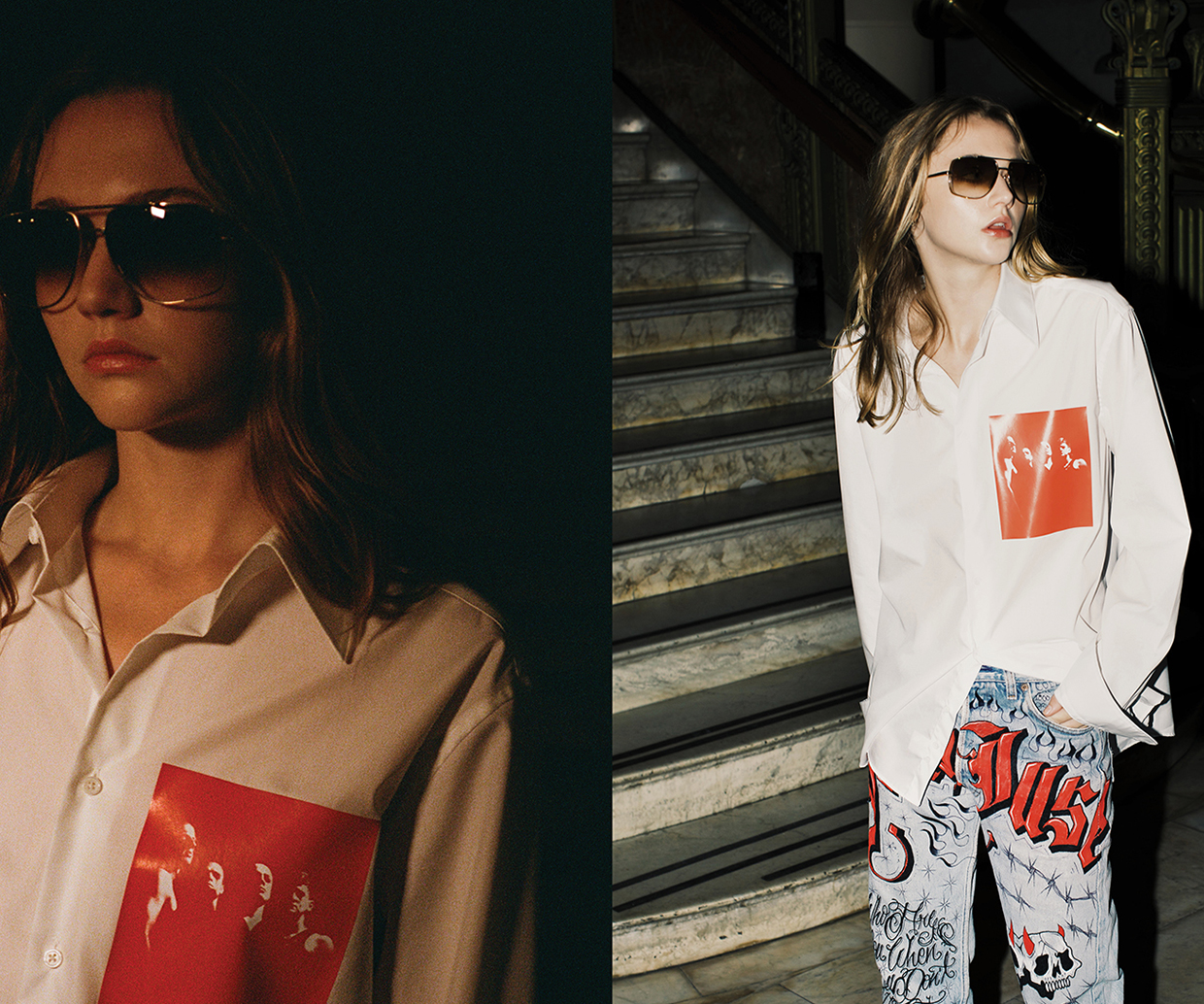 While his Jody Just brand has been running since 2016, a side project at the time that allowed Jody to develop his graphic design and photography skills, he decided to officially turn it into something big in 2019.
"It was never about money or trying to be known in any way, it was always about connecting with people through design and communicating a part of me- even through a physical element or a digital presence," says Jody.
"The brand has evolved enormously and has become a reflection of my vision of the world over the years."
However, starting your own business and being your own boss comes with its own set of challenges, says Jody.
"When you're working for yourself and you don't have a co-founder or a partner, it means you really have to make an effort to be responsible for yourself and the business."
"Getting used to being uncomfortable and betting on yourself to succeed is a challenge. When you're pouring all your money and then some into a startup brand that relies only on you to create the work and the success, it can be daunting.
For Roman, Jody Just is a vector of expression, whether the message is good or bad. The brand itself is a pastiche of her childhood, adolescence and adulthood, a culmination of life experiences and zeitgeist moments that have stood the test of time. And while the label is an extension of Jody himself, the beauty of his craft has also brought a number of lessons.
"You have to be patient and not be too hard on yourself. We're conditioned to fear failure because of what we think others will think of us or what we'll think if that bet we're making on ourselves doesn't pay off right away," he says. .
"I've learned that consistency is key and that cultivating a community of people (not just online) around your work is A) important for organic success and B) hugely emotionally rewarding on every level."
"Being authentic with myself and enjoying the work. It's easy to be jaded or fall into the trap of only producing as a means to an end or creating content and not art," adds Jody.
"I just want to do things that I love and express my point of view, which I hope others can align with and accept, but even if I stopped selling today, I would continue to design and that's what's important."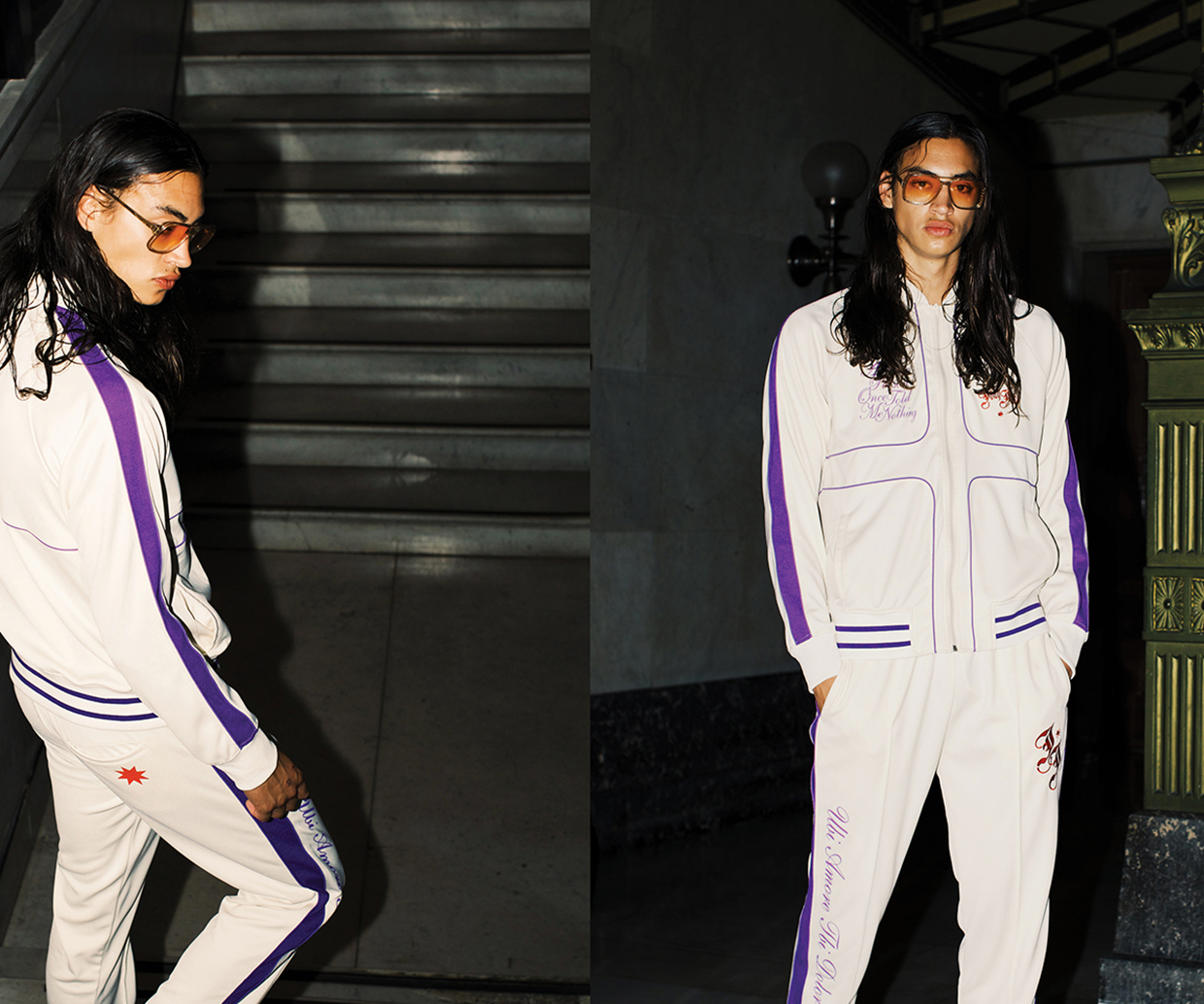 As for Jody's final piece of advice when it comes to forging the gig of your dreams:
"Be relentless and keep an idea of ​​where you want to be in the market and what success means to you, but don't get stuck in your habits because being able to pivot is so important! Everything takes time and there may be some gold-paved side streets to descend, but stay focused and go for longevity over short-term hype.
Looking for more ways to be inspired? Jump here for more profiles from the Getting The Gig series.
Image credit: Roman Jody, provided