A legendary antiques expert and longtime owner of one of Lancaster's biggest attractions has died aged 75.
Allan Blackburn was the founder and owner of GB Antiques at Lancaster Leisure Park and also ran the park himself for many years.
Allan was a well-known antique dealer, broadcaster and writer who appeared regularly on television and radio, as well as in newspapers.
He died on Saturday at the Royal Preston Hospital following a short illness.
Born in Clitheroe in 1947, Allan's middle name was Baird, named after his famous great-uncle, television pioneer John Logie Baird.
Inspired by his paternal grandfather Thomas Blackburn's love of antiques, young Allan cherished their trips to shops and fairs together.
Joining the family business started by Thomas, producing Lloyd Loom conservatory style furniture, Allan worked at Somic in Preston for 25 years, becoming co-managing director.
Upon marrying his beloved and devoted wife Gloria in 1971, Allan's antique hunting trips became a family affair, soon joined by their three children.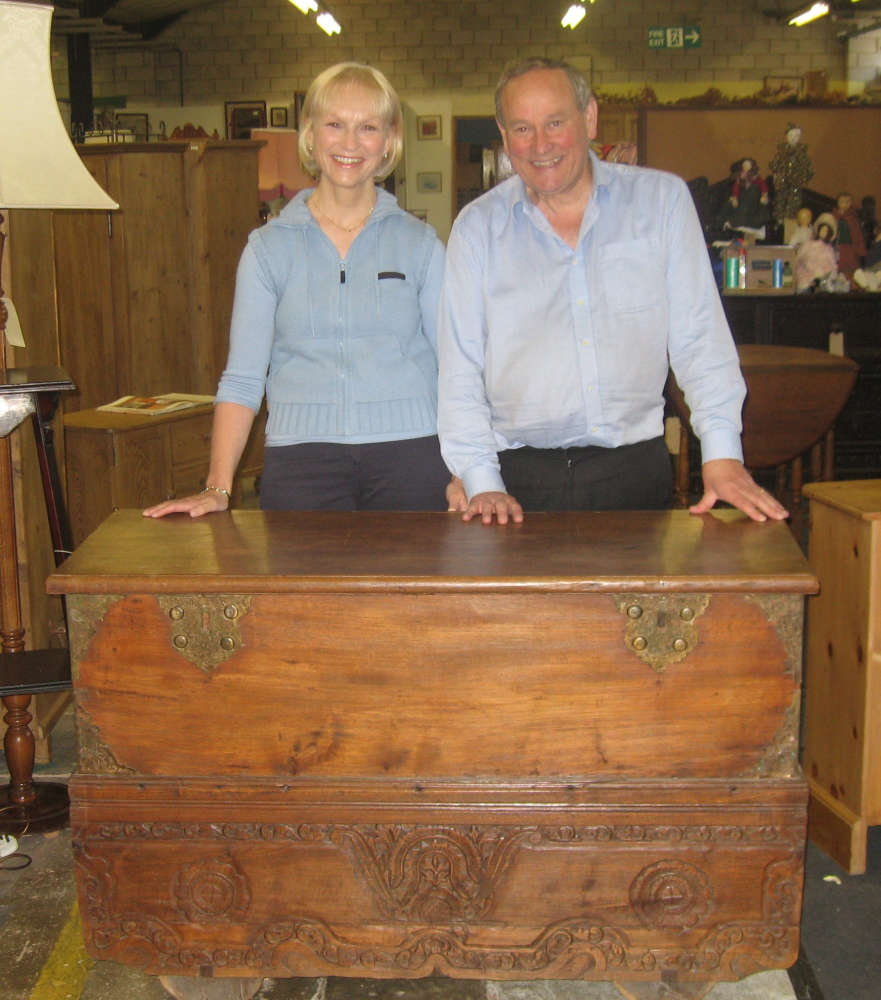 In 1990, with Gloria's support, Allan took the gamble of quitting his job and opening GB Antiques at the vacant Hornsea Pottery site on Wyresdale Road in Lancaster.
Named after Gloria, what started out as a Sunday antique market is now a 40,000+ square foot seven-day-a-week antique center welcoming over 200,000 visitors a year.
In 1998 Allan acquired the lease and investment for the surrounding Lancaster Leisure Park. The development was the largest Lancaster had seen at the time.
Creating retail, restaurants and recreational facilities, as well as housing and employment, its legacy is a much-loved resource for locals and visitors alike.
Knowledgeable and approachable with casual visitors and experts alike, Allan was the perfect host for current affairs television programs including Antiques Road Trip and Salvage Hunters. (Allan is pictured below with presenters Tee and Drew Pritchard, and Allan's son Jimmy).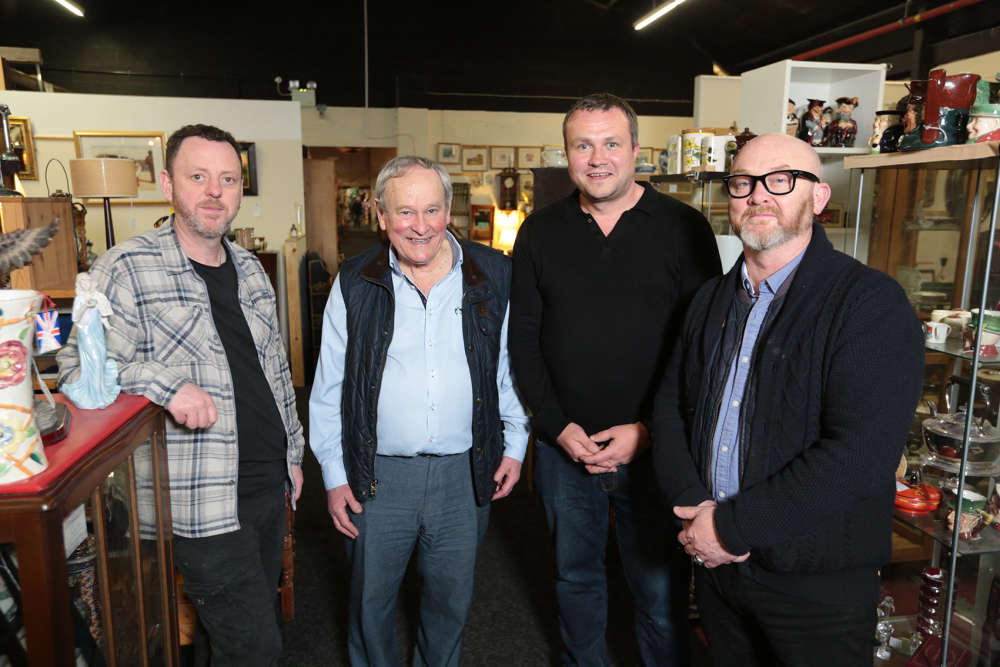 His antiques and collectables columns are also popular in the Lancaster Guardian, Lancashire Post, Blackpool Evening Gazette and Morecambe Visitor, as well as a regular Monday afternoon antiques and appraisals feature on Radio Lancashire.
Allan became a global media celebrity in 2003 when an escaped bull ran amok inside the center, an event commemorated by the life-size fiberglass bull commissioned by Allan which stands proudly on the roof above. above its entrance.
A lover of hockey, golf and horse racing, Allan played over 1,000 games for the Preston Hockey Club before becoming a coach.
In his final season, he played alongside his son in the first team.
He also led the Lancashire men's hockey team when they won the county championships for the UK.
He was a member of the hockey technical committee organizing several international games and a supervising steward for the 2002 Commonwealth Games in Manchester.
A devoted father to Jimmy, Dawn and Mel, he served as Chairman of Governors at Scotforth House School and Kirkham Grammar School.
Both Jimmy and Dawn followed their father into the family business and will continue his legacy both at the center and across the site. jimmy (pictured below with Allan) will also continue the collectibles column in the newspapers.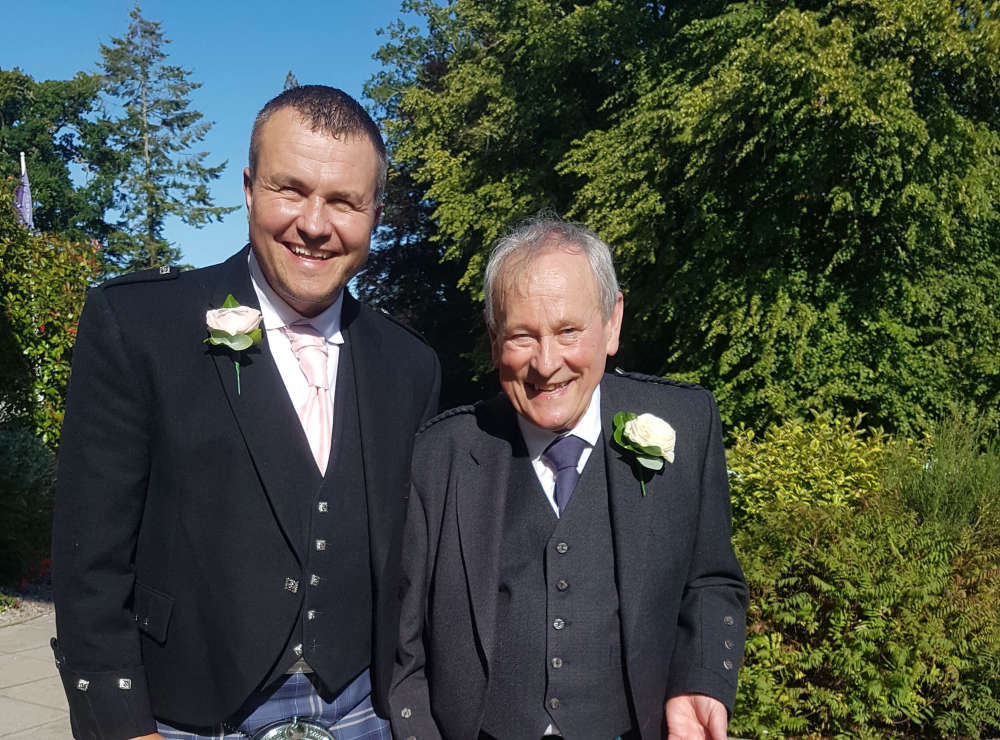 "Dad took us to antique fairs before we could walk!" said Jimmy.
"While he was the 'face' of GB Antiques, it's a real family business, and many of our loyal team have been with us for many years too. It's a sad time for everyone, but to have people who come to the center and share their stories and the esteem we have for it are very moving.
"We only persuaded dad to 'retire' a few weeks ago. I was honored that he asked me to take over his antiques column, so he could spend more time well deserved with mom. His spirit definitely stays at the center, where we will pursue everything we had planned together and hopefully continue to make him proud."
Allan is survived by his wife Gloria, his children Jimmy, Dawn and Melanie, and his grandchildren Bethany, Jamie and Lucy.
Thanks to Kate Bowyer for this tribute to Allan.