SodaStream has built a surprisingly sustainable business by selling machines that pump carbon dioxide into water. And why not? It's both a great way to save money and reduce the environmental impact of buying bottled sparkling water, and of course it's also great fun to "take care of the sparkling". ". It's a 1980s SodaStream slogan they should totally to bring back.
One downside with the SodaStream machines of yesteryear is that they took "affordability" to a logical conclusion by often looking plasticky, shoddy, and downright cheap. Their machines are very competitively priced and still do the job they are intended for, but they tend not to price very prime experience adding sparkle to your water.
That's changing now though, with the release of SodaStream Art. It's still plastic but it's shinier, less uh… plasticized plastic. Rather than a crap button that's unsatisfying to press, there's now a nifty lever. And in addition to Pepsi and 7 Up syrups to mix with your freshly carbonated water, there are now more sophisticated offerings such as Kombucha.
The only minor issue is that while SodaStream has gone at least somewhat upscale with the Art, its posh Scandinavian rival Aarke has come out with a device so classy and upscale that it makes the Art look positively poor. I'll get to that soon, though. This exactly mirrors the last time I wrote about SodaStream, when they sent me a cheap machine and Aarke sent me an expensive one. History is repeating itself, because now SodaStream has sent me a beautiful, more expensive machine…and Aarke has sent me an even more expensive one that looks absolutely stunning in an all-metal body, and even boasts of "operation with one hand", nothing less!
€139.99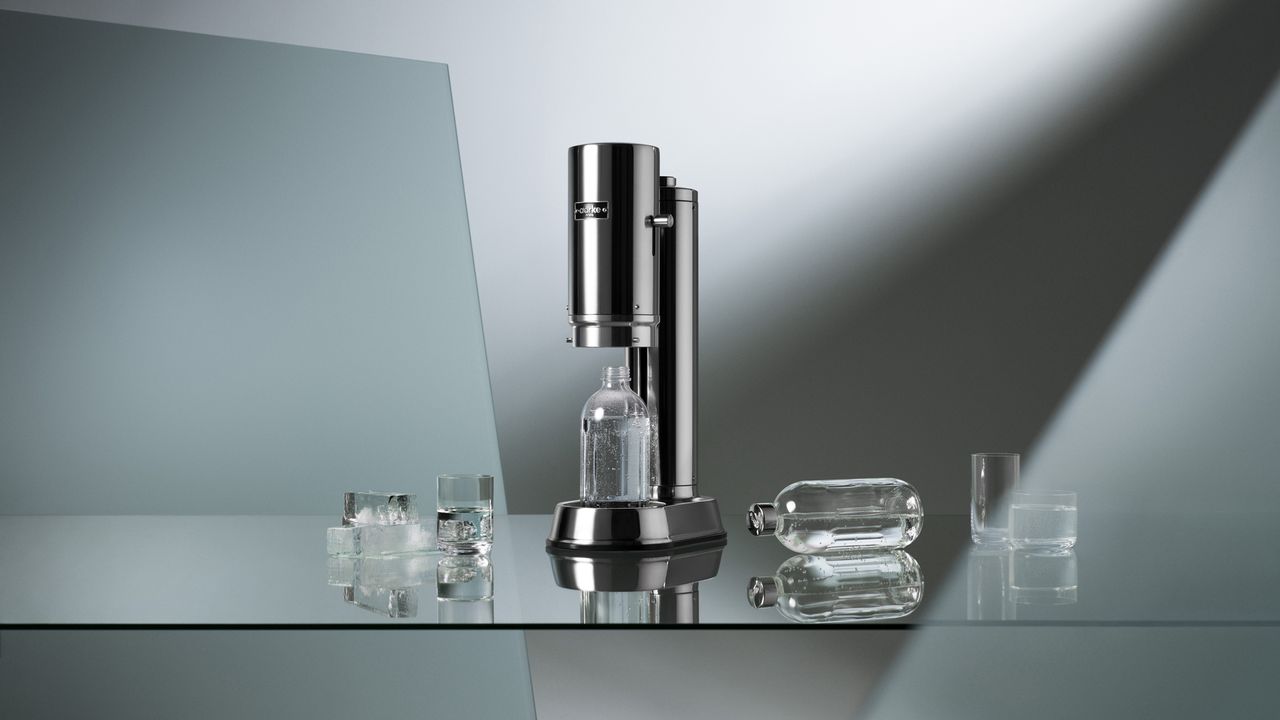 The Aarke boasts one-handed operation and a very attractive glass bottle that's dishwasher safe – most SodaStream bottles aren't. However, SodaStream has a few new tricks up its sleeve for Art. Chief among these is a new CO2 cartridge design that simply snaps together, rather than needing to be screwed on. this hard.
Additionally, while the Art's reusable bottle is plastic rather than glass, SodaStream managed to make it dishwasher safe. While it won't last as long as Aarke's glass alternative with careful use, it's also more drop-resistant, of course. A replacement bottle of Aarke will set you back £24, so be careful now.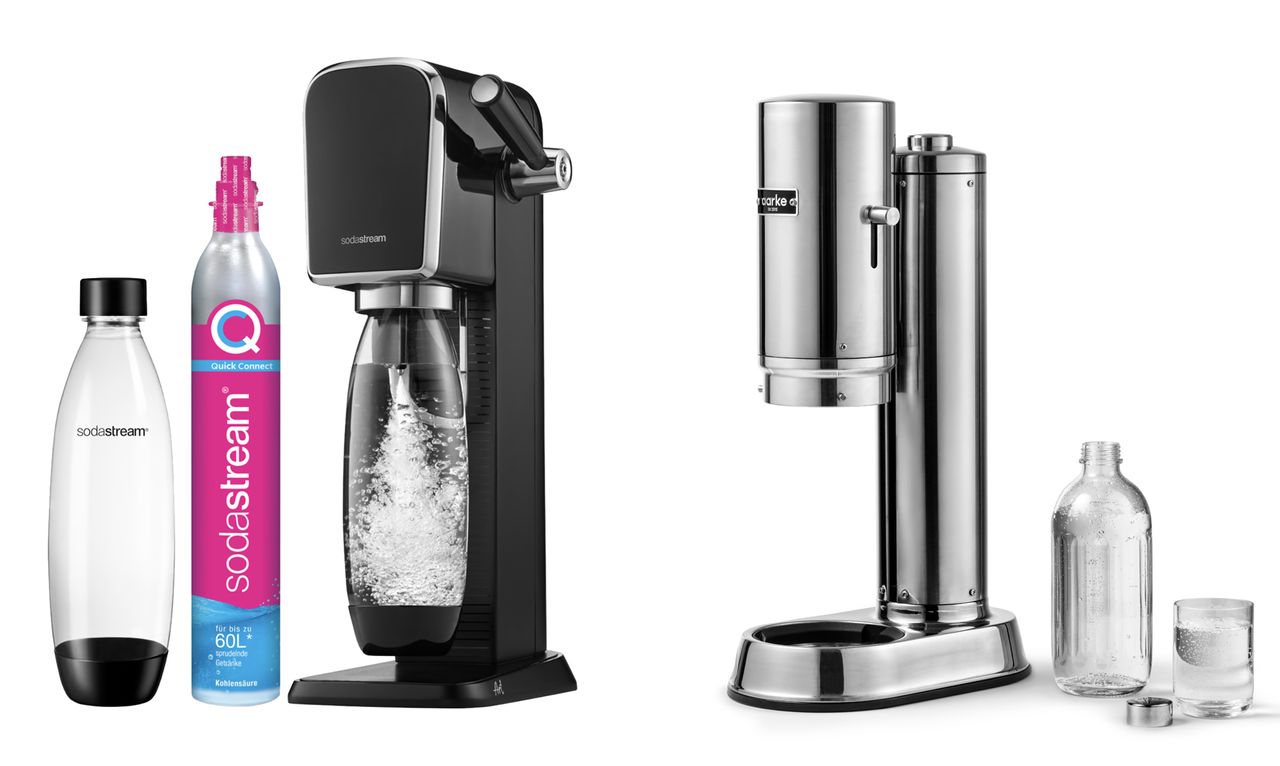 I have to say that while SodaStream has taken a big step forward in looks and design quality with the Art, it is absolutely blown away by the Aarke Carbonator Pro. However, both machines do exactly the same thing and the Aarke machine costs almost twice the price of its rival SodaStream.
The SodaStream bottle clicks into place satisfyingly, then the lever dispenses CO2 to fizz your water. With the Aarke machine, you place your bottle on the base and push the whole tube arrangement on top, until it locks very in place satisfactorily. A few short presses of the top button then carbonate your water. You do, however, need to screw your carbon dioxide cartridge with the Carbonator Pro. I bet Aarke is kicking himself for not switching to the new push-ins instead, but screwing in the supplied box was very easy, so I can't complain.
Competition and choice are good for any market, but how far can your love for sparkling water and your wallet stretch? The choice is yours.